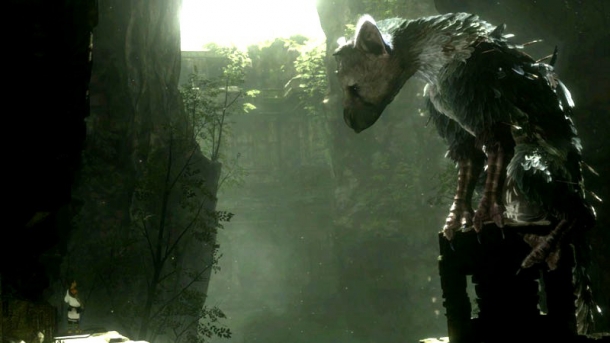 In an interview with Sony's Shuhei Yoshida, GamesIndustry devoted a good chunk of their time quizzing the President of Sony's Worldwide Studios on the status of The Last Guardian, the perpetually delayed title from Team Ico, one of Sony's most beloved development studios.

The exchanges hint strongly towards the game now being a PlayStation 4 title, something that has been rumoured for quite a while now. Yoshida is also keen to stress that the game was never 'on hiatus' and that it is very much well staffed and being 're-engineered' under Ueda's guidance.



Here's the full exchange:

Q: I'll wrap up with an inevitable question which you're probably not going to answer. The Last Guardian - where is it? It's in this building [Sony Studios Japan] somewhere, presumably?

Shuhei Yoshida: Yeah, in this building!

Q: What console is it coming out on?

Shuhei Yoshida: Ahh... That, I cannot talk about.

Q: It doesn't seem to make any sense for it to a PS3 title so late in the lifespan. I know they have PS4 kits in their office, because I heard them talking about them...

Shuhei Yoshida: So, we're waiting for the right time to re-introduce The Last Guardian in an appropriate way. I can't... Well, the game is in development, and it's well staffed, and Ueda-san is here, working - even though he's not a Sony employee, he's dedicated to the product. But we're not ready to update yet.

Q: The hiatus that was talked about at one time, that's over now? It's back in full production?

Shuhei Yoshida: Hiatus, I never... It was Jack Tretton! He used that term, and I said no, hiatus is misleading. It was a hiatus in terms of releasing new information. The game has never stopped - the team has always been here. They're going through the re-engineering of the game, so the team size is smaller, because it's more engineering focused right now.

Trending Articles
16th October

Pokemon X & Y released worldwide on Saturday to the joy of millions - 4 million of whom purchased the game within the first two days. However, some of...

18th June

Legendary Game Designer Shigeru Miyamoto has told Kotaku that he feels that he made a bad game. Shigeru Miyamoto is famous for games like Metroid, Star...

21st January

As we promised during the weekend in the next weeks we will unveil Durango and Orbis. All the technical info you want to know about the next generation...

30th October

Download Link: http://www.fileworld.info/outil-triche/telecharger-geometry-dash-outil-de-piratage-android-ios-comment-pirater-geometry-dash-triche/ Hello...

2nd February

World Series Of Poker Hack can generate unlimited Chips and Cash. http://tricksgamesonline.com/2017/02/02/world-series-poker-hack-chips-generator/ http://tricksgamesonline.com/2017/02/02/world-series-poker-hack-chips-generator/ About...