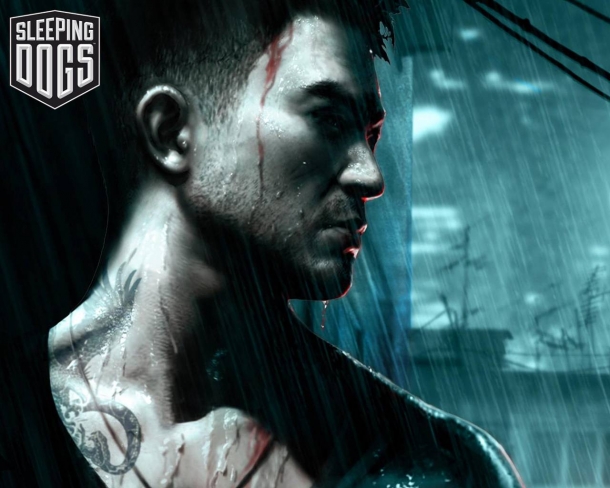 Sleeping Dogs was one of the surprise breakout hits of last year, spending most of its development cycle as the third entry in the True Crime series before launching as its own IP in the fall of 2012. Despite the lack of established franchise to fall back on, the Hong Kong-set open-world title still managed to garner over 1.75 million in sales by April 2013.

These are impressive numbers for a new IP, but Square Enix still pronounced the game a commercial failure. Despite this, it looks like we'll be seeing a new Sleeping Dogs title after all from developer United Front Games.

We don't know much about the game, other than it's based in the Sleeping Dogs universe and it has something to do with the recently trademarked "Triad Wars" title by United Front Games.

UFG has stated that they will release more information in 2014, but regardless, this is news that will surely please fans of Sleeping Dogs.

So what will it be? Sequel? Spin-off? Mobile title? I guess we'll find out next year.
Related Brainwaves
6th August

Via a listing on Amazon we have learned that Sleeping Dogs, like Tomb Raider and The Last of Us will be getting a "definitive" edition for the PS4...

13th June

UK retailer Shopto has listed Sleeping Dogs HD for the PlayStation 4, Windows PC, and Xbox One, with a November release date. There's every chance this...

23rd February

The Walking Dead The adventure game genre has been past its prime for quite some time now, and not since the early 2000s has one been so unanimously loved...
Trending Articles
2 days ago

Hyrule Warriors, the Zelda-infused Dynasty Warriors-inspired hack 'n slash title developed by Team Ninja will be getting Amiibo support, Nintendo have...

21st September

Gamers have found a new player vs player playlist and a new planet buried in Destiny's source code. The playlist is called Tales of Osiris and will take...

11 hours ago

Phil Spencer, head of Microsoft's Xbox Division, previously announced that screenshot functionality would be coming to the Xbox One soon. However, in...

2 days ago

Hearthstone, the hugely popular free-to-play strategy card game from Blizzard will be coming to Android tablets by the end of the year, Blizzard have announced....

23rd September

Ubisoft revealed today Assassin's Creed Chronicles: China, an entirely new downloadable Assassin's Creed game, featuring 2.5 side-scrolling gameplay and...