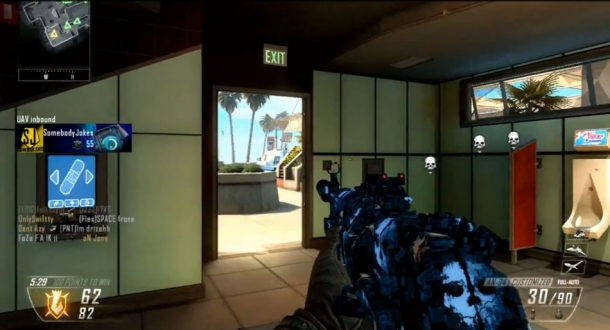 It might not come as much of a surprise, but the dedicated servers for Call of Duty: Ghosts will not be exclusive to the Xbox One version. Executive producer Mark Rubin says, "[They] will be used on current gen, next gen and PC."

Rubin didn't specify which other platforms the servers would handle, merely saying "[Infinity Ward] can't call out any other platforms by name", but it's most likely the usual PlayStation suspects.

"And, in order to make sure that people have the best possible experience regardless of platform, location or connection, Ghosts will be using a hybrid system of dedicated servers and listen servers. So no matter where you are the game will always be trying to give you the best online performance possible."

"There is also some great new tech in the matchmaking system that will place players in matches that have the best combined overall connectivity performance."