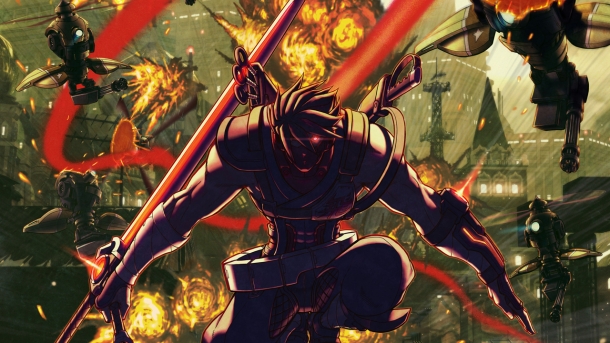 Between this and Yaiba: Ninja Gaiden Z, it seems like 2014 is going to be a good year for ninja games.

You may have heard that a new game in Capcom's series of action games starring the futuristic ninja Strider Hiryu, simply titled Strider, is being developed by Double Helix, but what you may not know is that the game is being shown off at New York Comic-Con.

A trailer for the game was unveiled at the event; one which demonstrates the game's varied enemies and gorgeous 2D cyberpunk locales, all set to some imposing cinematic music.

Double Helix are aiming to bring Strider to the PC, Xbox 360, Xbox One, PlayStation 3 and PlayStation 4 in 2014.

Trending Articles
7 hours ago

Last month Ubisoft revealed Assassin's Creed Chronicles: China, a 2D side-scrolling entry in the Assassin's Creed series. The game is set to release as...

23rd September

Ubisoft revealed today Assassin's Creed Chronicles: China, an entirely new downloadable Assassin's Creed game, featuring 2.5 side-scrolling gameplay and...

4 days ago

Final Fantasy XIII was originally planned as a grand creation spanning three different games with varying styles of play. The first came out as planned,...

6 hours ago

Microsoft is maintaining its promise of releasing timely updates for the Xbox One operating system. The November update will give users the ability to...

1 day ago

Bossa Studios, the developers behind 2013's quirky Surgeon Simulator, have announced their next crazy game, titled I Am Bread. I Am Bread will have you...