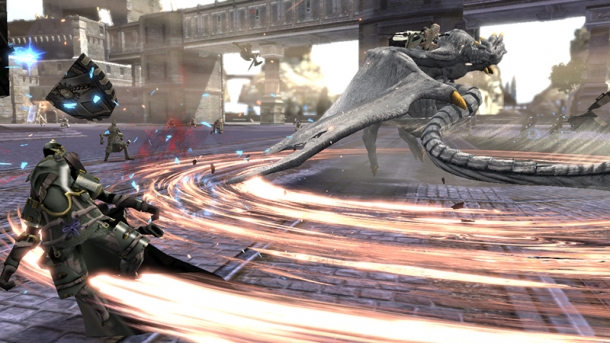 Previously announced as Drag-on Dragoon 3 for the Japanese release it's been revealed that Drakengard 3 will be releasing in the West sometime in 2014 for the PlayStation 3. No worries if you've never gotten around to playing a Drakengard game before as this is a prequel to the first so it should be easy to jump into. Fans of Nier will be glad to hear that Keichi Okabe will be returning to score Drakengard 3.

Drakengard 3 features an action based battle system and some expectedly strange narrative. You play as Zero, a goddess who is out to kill her five sisters, stating that the world requires only one goddess, but her reasons for thinking this way are unknown.

Here's to another year of fun, unique Japanese titles to keep me from devoting all of my time to the next generation of consoles just yet.