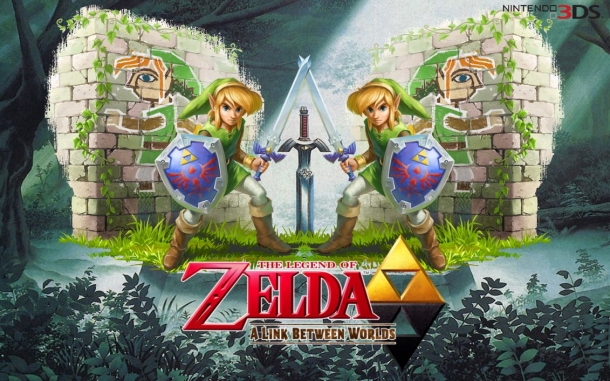 Nintendo had quite the showing at NY Comic Con this year, with a great deal of titles on display. Many swarmed around the The Legend of Zelda: A Link Between Worlds 3DS exhibits, eager to see the mix of Hyrules coming together, and certainly were not disappointed. A Link Between Worlds blends the best that Zelda has to offer, while remaining in the world of one of the most iconic titles in the series.

The demo had both overworld and dungeon levels, with the classic SNES Hyrule being transformed and updated with superb visuals, and each dungeon is completely new. I was instantly impressed by the Wind Waker-inspired graphics, as the cel-shaded goodness exploding off the screen with vibrant colors and great lighting effects, bringing the cartoon style to life...

To read the full preview check out the link below.
Trending Articles
21st September

Gamers have found a new player vs player playlist and a new planet buried in Destiny's source code. The playlist is called Tales of Osiris and will take...

16th February

Yu-Gi-Oh! Duel Generation Hack Tool Get Free Unlock All Pack and Deck, tool works on Android and iOS (iPhone, iPad, iPod Touch), download tool Hack Tool...

16th October

Pokemon X & Y released worldwide on Saturday to the joy of millions - 4 million of whom purchased the game within the first two days. However, some of...

28th November

These are some tips and/or tricks that almost everyone can use for Glory of Generals. 1. Upgrade your Commander first. The Commander is very important...

18th June

Legendary Game Designer Shigeru Miyamoto has told Kotaku that he feels that he made a bad game. Shigeru Miyamoto is famous for games like Metroid, Star...