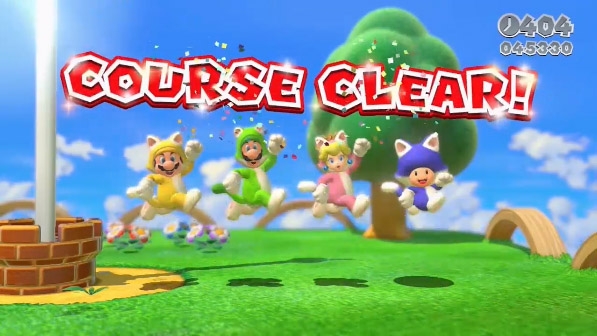 When New Super Mario Bros. first hit the Wii, the four player action was a delightful addition to the side-scrolling gameplay. Now, with two chaotically fun titles under their belt, the only next logical step for Nintendo was to adapt it to the third dimension (and add cats!) with Super Mario 3D World, a four player continuation of the fantastic 3DS game, Super Mario 3D Land.

I was a bit worried coming into 3D World, as the chaotic nature of four player Super Mario can both be one of the most entertaining and frustrating experiences. If someone is moving too quickly or too slowly, or just generally being a bastard throughout the level, it's just no holds bar mayhem and screaming at your friends. Yet, my fears were washed away as soon as I grabbed a controller and jumped in. While the camera still focuses on the players moving fastest, it gives plenty of time for slower players to catch up, as well as keeping the bubble aspect of the New Super Mario Bros. games...

To read the rest of this preview check out the link below!