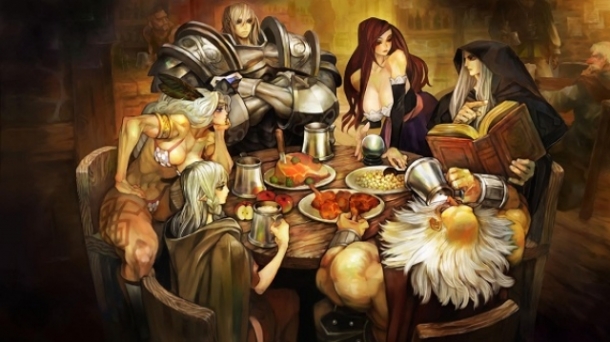 Vanillaware's most recent title, the controversially busty Dragon's Crown, launched in Japan and North America this summer for the PlayStation 3 and PlayStation Vita, but did not feature Cross Play. That changes now, as a new update for the game allows buyers of one version to play Dragon's Crown on the other system. (Europe, which just recently got Dragon's Crown, will receive the Cross Play update "in the coming months", according to European publisher Nippon Ichi Software.)

The addition of cross play adds another feature for Dragon's Crown players to enjoy, with Cross Save already existing at launch. Can't decide if this is the time for you to purchase the game? Check out our review.

Trending Articles
16th October

Pokemon X & Y released worldwide on Saturday to the joy of millions - 4 million of whom purchased the game within the first two days. However, some of...

28th November

These are some tips and/or tricks that almost everyone can use for Glory of Generals. 1. Upgrade your Commander first. The Commander is very important...

21st January

As we promised during the weekend in the next weeks we will unveil Durango and Orbis. All the technical info you want to know about the next generation...

17th February

Dragon Ball Z: Extreme Butoden has apparently been announced in the latest edition of V Jump magazine in Japan. It is a 2D fighter and will be released...

9th March

Well the reviews are out and the new Tomb Raider seems to be the rare successful reboot. However poor Lara can't seem to catch a break. There is a game...