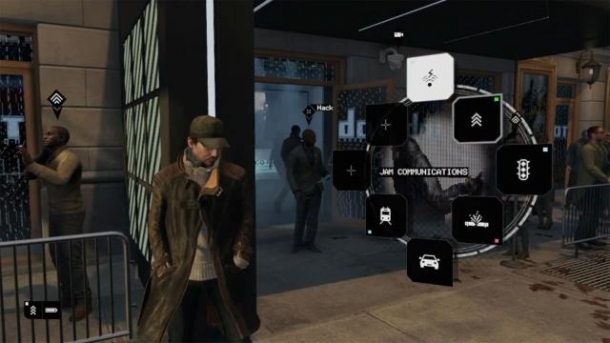 Ubisoft held an earnings call this week to discuss its financial outlook after the delay of Watch Dogs and The Crew to Spring 2014. One analyst asked if "that one big title that came out recently" could negatively affect Ubisoft's financials. Ubisoft CEO Yves Guillemot responded by saying that the effect of blockbuster games could have a positive impact because it leaves gamers wanting more.

"Each time there's a megablockbuster that takes lots of sales, it has an impact around it for sure. There's a positive and negative effect. The positive one is that it's actually pushing lots of players to come back to their machine and play.

So it generally has a positive impact on the games that come after because those guys want more now that they've experimented with a very good quality game. So we can now expect a positive effect after the launch."

Regarding the decision to delay Watch Dogs, Guillemot said that extra time was needed to work on the game in order to "deliver a truly memorable and exceptional experience."

Trending Articles
16th October

Pokemon X & Y released worldwide on Saturday to the joy of millions - 4 million of whom purchased the game within the first two days. However, some of...

17th February

Dragon Ball Z: Extreme Butoden has apparently been announced in the latest edition of V Jump magazine in Japan. It is a 2D fighter and will be released...

9th March

Well the reviews are out and the new Tomb Raider seems to be the rare successful reboot. However poor Lara can't seem to catch a break. There is a game...

28th November

These are some tips and/or tricks that almost everyone can use for Glory of Generals. 1. Upgrade your Commander first. The Commander is very important...

4th February

Borderlands 2 has some of the most enjoyable writing of a game released this generation, thanks to lead writer Anthony Burch (Hey Ash, Whatcha Playin'?)....