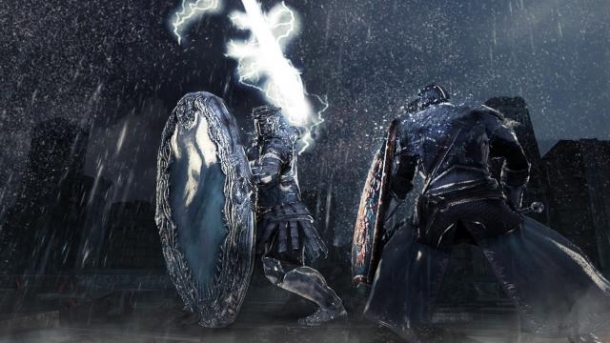 Though the beta just launched for some lucky PlayStation Plus members and Demon/Dark Souls lovers, Namco had a demo available of Dark Souls II at New York Comic Con that saw large groups of people dropping like flies to the demo's boss. Admittedly, the challenge that both Demon and Dark Souls posed crushed me like none other, to the point where I've left both unfinished, but after playing the immensely enjoyable demo, I found my desire for the series reinvigorated, even if Dark Souls II felt slightly easier than its predecessors.

Dark Souls was a gorgeous game, and improving upon those realistically detailed aesthetics while remaining on current-gen consoles is a tall order, yet Dark Souls II rises to the challenge. The dimly lit corridors of the decrepit castle that the demo displayed rose to life once again with flickering torches that bounced off the stone walls and reflected off of pieces of armor. ..

To read the full preview check out the link below.