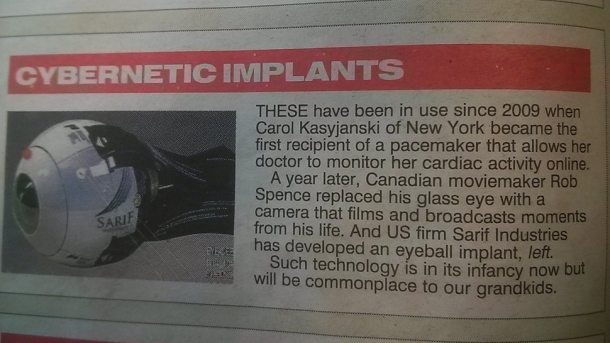 Some things are just so stupid that the only worthwhile response is to allow one's palm to connect with one's face.

British newspaper The Sun ran a small article talking about cybernetic implants, in which they mentioned that the US-based firm Sarif Industries had developed an eyeball implant. Yes, really.

It didn't take long for Eidos Montreal to respond on their tumblr, presumably laughing all the while.

In a similarly-humorous vein, Destructoid suggested that its readers should inform the country's other newspapers about Metal Gears and Animuses, just to see how they'd react. Personally, I'm going to warn The Daily Star that cloned aliens are plotting to destroy all humans.