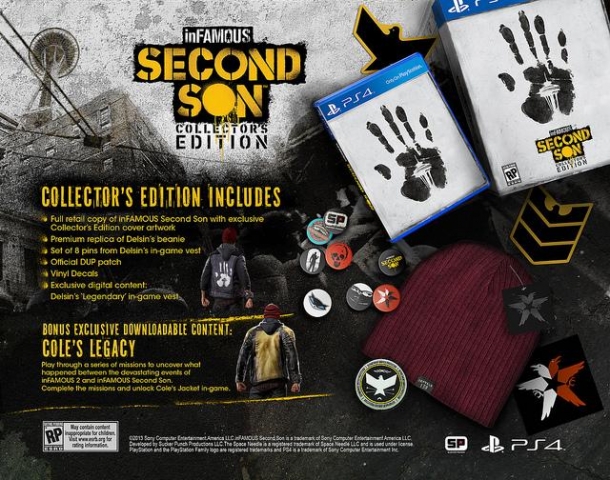 inFamous: Second Son continues the popular open world action-adventure series on the PlayStation 4 this spring. If you're looking to snag more than just a copy of the game, check out this Collector's Edition that Sony revealed on its US PlayStation Blog.

The Collector's Edition will retail for $79.99. If that's not your thing, pre-orders of the regular edition will be Limited Edition copies that include only the Cole's Legacy downloadable content.

Europe is also getting the Collector's Edition but with slightly different goodies - it seems that a patch from the US version has been replaced with a bottle opener.