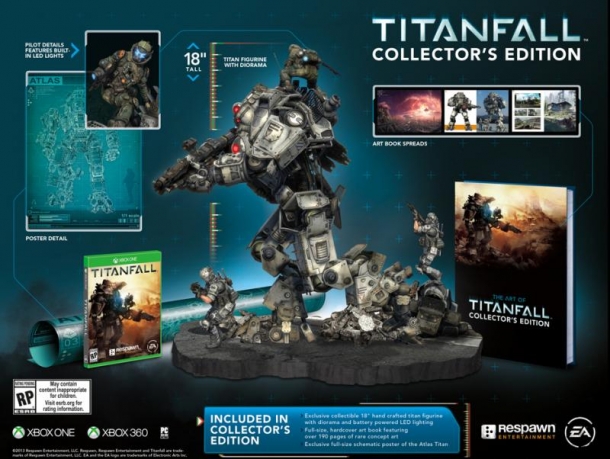 Electronic Arts has announced that Respawn Entertainment's much anticipated mech-filled shooter, Titanfall, will drop onto Xbox 360, Xbox One and PC on March 11th, 2014 in North America (March 13th, 2014 in Europe).

A Collector's Edition has also been announced, but this is no ordinary Collector's Edition. This is $250 worth of Titanfall swag, headlined by an 18 inch titan figure with diorama.

Yes, that is a cool Titan figurine and yes, the pilot has built in LED lights. Also in the collector's edition: A Titanfall art book spanning over 190 pages and a full-size schematic poster of the Atlas Titan. The Collector's Edition will be available in both North America and Europe through pre-ordering. No other regions have been announced yet.