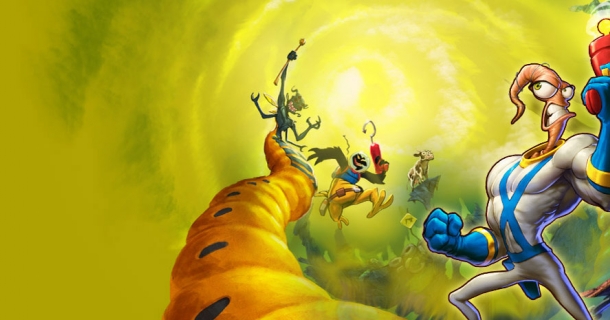 1990s video game star Earthworm Jim could be set for a comeback - if a Kickstarter project is successful.

US developer Toy Ghost has announced Earthworm Jim will appear in the two-player co-op mode of Boogerman 20th Anniversary: The Video Game, which recently launched on Kickstarter.

Earthworm Jim's appearance in a potential new Boogerman game makes sense in a warped video game industry kind of way: Boogerman was developed and published by Interplay - the publisher of Earthworm Jim. Both were 1990s 2D action platform games praised for their animation. Boogerman even made a cameo appearance as Earthworm Jim's rival in Interplay's fighting game ClayFighter. Remember that?

Boogerman 20th Anniversary: The Video Game is described as "a brand new HD Boogerman adventure" made by the original creators Mike Stragey and Chris Tremmel.
Related Brainwaves
12th December

It's that time of the year again; decorations are being brought out of their boxes, trees have become barren, and Christmas music floods every department...