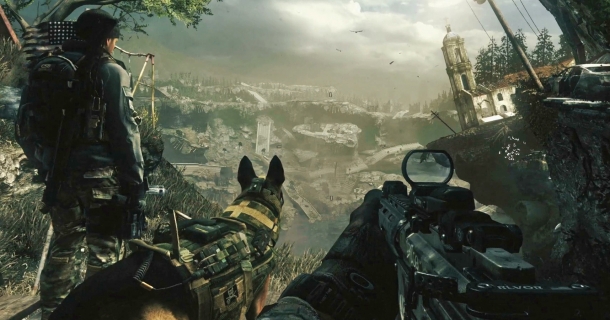 Infinity Ward has confirmed the Call of Duty: Ghosts PC minimum specifications.

Earlier this month graphics technology company Nvidia published a list of minimum and recommended system requirements for the shooter, and mentioned it would need a whopping 50GB of space on your hard drive and 6GB of RAM to play.

Now, Infinity Ward has published the official specs, and they're slightly different. Ghosts does indeed require 6GB of RAM to work, but the hard disk space requirement has dropped to 40GB.

The official minimum system requirements are as follows:

OS: Windows 7 64-Bit / Windows 8 64-Bit.
CPU: Intel Core 2 Duo E8200 2.66 GHZ / AMD Phenom X3 8750 2.4 GHZ or better.
Memory: 6GB RAM.
Hard Disk Space: 40GB.
Video: Nvidia GeForce GTS 450 / ATI Radeon HD 5870 or better.
Sound: DirectX compatible sound card.
DirectX: DirectX 11.
Internet: Broadband Internet connection for Steam and Online Multiplayer.

Ghosts launches on 5th November 2013.

Trending Articles
16th October

Pokemon X & Y released worldwide on Saturday to the joy of millions - 4 million of whom purchased the game within the first two days. However, some of...

18th June

Legendary Game Designer Shigeru Miyamoto has told Kotaku that he feels that he made a bad game. Shigeru Miyamoto is famous for games like Metroid, Star...

4th February

Borderlands 2 has some of the most enjoyable writing of a game released this generation, thanks to lead writer Anthony Burch (Hey Ash, Whatcha Playin'?)....

28th November

These are some tips and/or tricks that almost everyone can use for Glory of Generals. 1. Upgrade your Commander first. The Commander is very important...

21st September

Gamers have found a new player vs player playlist and a new planet buried in Destiny's source code. The playlist is called Tales of Osiris and will take...