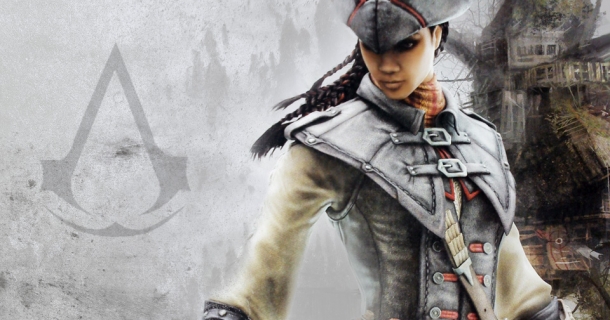 Assassin's Creed III: Liberation stealthily made its way to the PlayStation Vita last year and became one of the Vita's best titles, providing Assassin's Creed goodness on the go. But it didn't get the exposure of its console bretheren. That will soon change, as Ubisoft announced that Assassin's Creed Liberation HD, an HD remake of the open-world action-adventure title will be releasing digitally on PlayStation 3 on January 14th.

Set in the Louisiana bayou near the end of the French-Indian War, Assassin's Creed Liberation HD stars Aveline, the first female main character of the series. Now she brings her machete, whip and pistol to the big screen in full high-definition glory.

While PlayStation 3 owners in North America can download the game on January 14, other regions do not have a specific release date, and oddly, neither do the Xbox 360 or PC in North America. Could this be a timed exclusive for the PlayStation 3? It wouldn't be the first time the Assassin's Creed series has given something extra to PlayStation 3 owners.