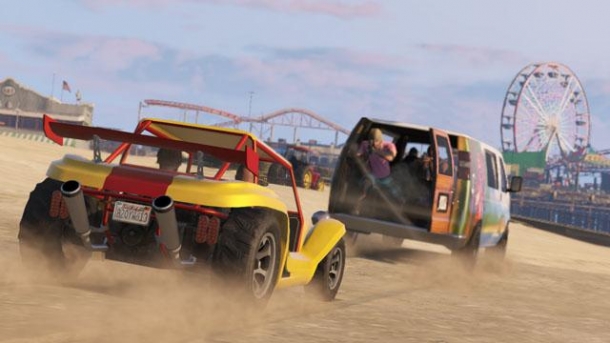 Rockstar has announced the first pack of downloadable content, called the Beach Bum Pack. This pack adds beach-themed vehicles and weaponry for use in both Grand Theft Auto Online and the Story mode of Grand Theft Auto V. Also added are more customization options and a boatload of new missions. The Beach Bum Pack will arrive in November, free of charge.

Rockstar is also working to release the first part of GTA Online's content creator, which will allow players to create their own Deathmatch and Race missions for others to enjoy. The best missions will get the Rockstar Verified stamp and be featured on the Rockstar newswire. The Content Creator will also be free.

Finally, Rockstar announced that the first stimulus package of $250,000 of in-game money for current players would be delayed one week. The developer wants "to ensure that game progress loss issues are sufficiently sorted" before doling out the cash.