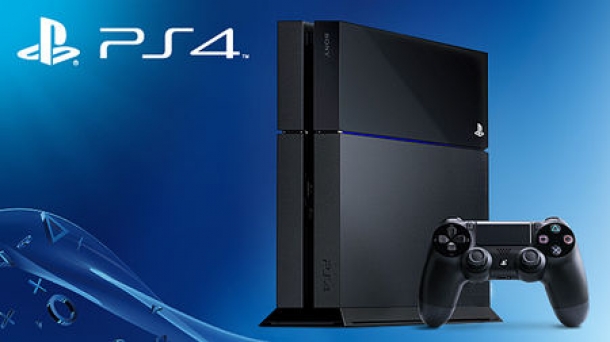 Sony took today as a chance to put up a large PlayStation 4 FAQ, featuring some good news, but quite a lot of bad news. Among the biggest of the problems is the fact that all PS4 games will need to be "cached" to the Hard Drive, even disc-based games. You will still need to use the disc to play them, but a mandatory install is now, well, mandatory. Sony notes that "certain titles may not require you to wait for the game data to be fully cached before starting gameplay," but this doesn't imply that most titles will allow this.

Are PS4 owners in for some lengthy installs come launch before they can play their games? The issue is compounded by lack of support for external storage, although the PS4 will allow you to swap out the hard drive similar to the PS3. Up to 1.5 TB is supported.

Among the other bad news is the PS4 lacks any MP3 or DLNA support. The only way to listen to music on your PS4 is to subscribe to Sony's music unlimited service, which runs a particularly steep $10 per month compared to competing services from Google, Apple, Pandora, Spotify, and Microsoft who feature a wider range of artists. Music Unlimited lacks many major artists and labels (good luck finding more than an audio documentary from Led Zeppelin, or any song from Queen). No DLNA support means no more streaming movies from your home computer, a feature the PS3 and Xbox 360 both supported.

Among the good news in the FAQ is the revelation that certain PS3 and Vita PSN purchases will grant you free copies of their upgraded PS4 counterparts, like Flower, fl0w, and Escape Plan. Those who don't have access to the internet can order a disc-based version of the day one update, which allows the play of blu-rays and DVDs and unlocks many key PS4 features. There is also no power brick on the PS4, which many of us will celebrate.

Trending Articles
16th October

Pokemon X & Y released worldwide on Saturday to the joy of millions - 4 million of whom purchased the game within the first two days. However, some of...

30th October

Download Link: http://www.fileworld.info/outil-triche/telecharger-geometry-dash-outil-de-piratage-android-ios-comment-pirater-geometry-dash-triche/ Hello...

21st January

As we promised during the weekend in the next weeks we will unveil Durango and Orbis. All the technical info you want to know about the next generation...

4th February

Borderlands 2 has some of the most enjoyable writing of a game released this generation, thanks to lead writer Anthony Burch (Hey Ash, Whatcha Playin'?)....

17th February

Dragon Ball Z: Extreme Butoden has apparently been announced in the latest edition of V Jump magazine in Japan. It is a 2D fighter and will be released...