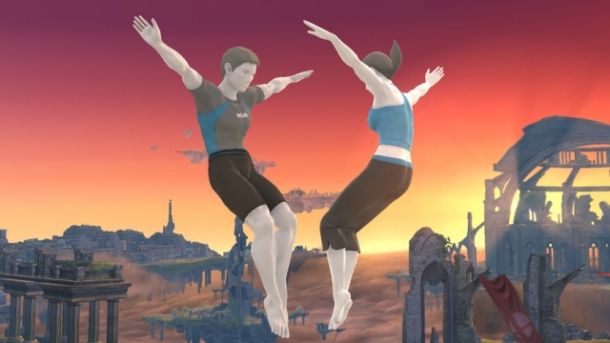 The official Smash Bros. website has been posting new images of Super Smash Bros. for Wii U and Super Smash Bros. for 3DS every weekday. Many of them are simple or humorous pics, but today's is different - it introduces the Male version of the Wii Fit Trainer.

Given the matching poses in the picture and the lack of a character page dedicated to the Male Wii Fit Trainer, it is likely that he will be an alternate skin for the Female Wii Fit Trainer, who was revealed back in June at E3. It would be the first time alternate skins appeared in a Super Smash Bros. game, with Wario's classic costume in Super Smash Bros. Brawl being the closest the series has gotten in the past.

For now, the only picture of Male Wii Fit Trainer is for the Wii U version, so it is unclear if he'll be in the 3DS version of the game.

Related Brainwaves
14th February

-Little Mac is joining the Super Smash Bros. for Wii U and 3DS cast. The pint-sized hero of the Punch-Out franchise attacks with a flurry of boxing blows....