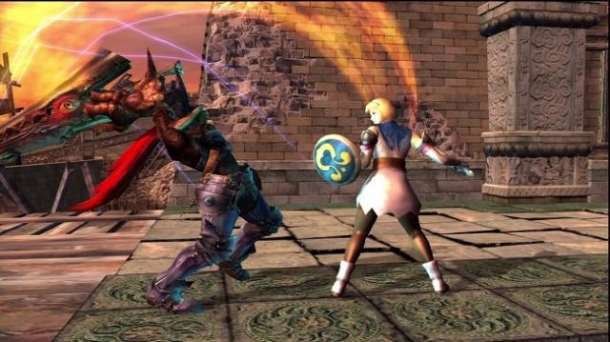 Namco Bandai has announced that Soul Calibur II HD Online, the HD remake of 2003's popular fighter, Soul Calibur II, will launch digitally for PlayStation Network and Xbox Live Arcade on November 19th (NA) or November 20th (EU). The game will retail for $20 in the US and £13.49 on Xbox 360 and £14.99 on PlayStation 3 in the UK.

Soul Calibur II HD Online adds some big changes, the two most obvious being the addition of high-definition and online play. Both versions will include Spawn and Heihachi, who were initially exclusive to the Xbox and PlayStation 2 versions of the game when it released in 2003. Link, the GameCube version's exclusive character, will not be included.

Related Brainwaves
3rd May

Project Soul, the Bandai Namco subsidiary responsible for developing the SoulCalibur series of fighting games, is "preparing something huge". In a post...

26th August

The Pokemon Company has just officially revealed Pokken Tournament, a Pokemon-themed fighting game that is being developed by the Tekken team at Bandai...

30th August

Did you like SoulCalibur II? Of course you did, It was only one of the best fighting games ever made. So, it should be a given that you'll be excited to...