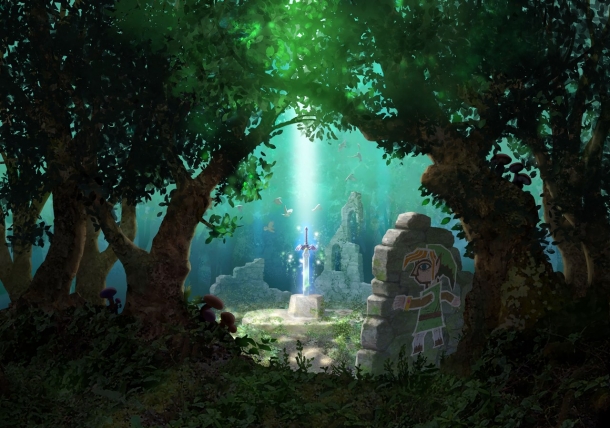 Nintendo has been known to take their iconic themes and flip them around in order to create another song altogether, such as Saria's Song Into the Song Of Healing or the Song Of Time which had two new incarnations - the Song Of Inverted Time and the Song Of Double Time. The last one Nintendo wowed us with was Skyward Sword's Ballad Of The Goddess which fans quickly figured out was Zelda's Lullaby in reverse with a few additions.

What does Nintendo have for us now? Well, Nintendo took one of the most iconic songs in the series, Hyrule Castle Theme, and reversed it to create a totally unique and awesome original piece for A Link Between Worlds.

What do you think about Nintendo's musical mixes? Do you think they should spend more time creating new music from scratch or just flip some others around? Who knows, maybe we'll see a game where the Seranade Of Water gets reversed.