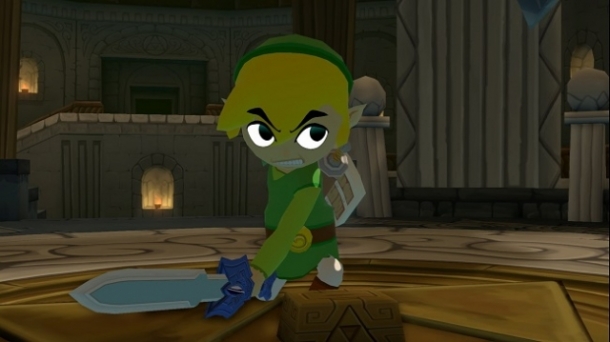 During the Q&A session of Nintendo's recent Second Quarter Financial Results Briefing, Nintendo President/CEO Satoru Iwata was asked about the company's digital plans regarding pricing. As part of his response, Iwata mentioned that the company keeps its digital pricing the same as its physcial pricing to heighten the value of Nintendo software in the consumer's mind.

Under these market conditions, although the mainstream idea regarding the digital business in the industry before we actually started selling software in both digital and packaged formats last year was that the digital version should or must be priced lower than its packaged counterpart, we decided that, since the contents are the same, the company would offer the software at the same price, be it the packaged version or the digital version. This is because we want consumers to value software as highly as possible and because we have been trying to heighten the value of our software whenever we produce it. Prospective consumers can easily anticipate that games from established franchises such as Super Mario and Pokémon are worth the price, even before they start playing them. In fact, "Animal Crossing: New Leaf," which we released last year in Japan, and "Luigi's Mansion: Dark Moon," Capcom's "Monster Hunter 4" and Nintendo's "Pokémon X" and "Pokémon Y" released this year, have shown both strong digital download and packaged software sales, which shows that there are a number of people who believe that digital content holds the same value as its packaged counterpart. In addition, we have already found that once consumers have made a digital download purchase, many of them tend to make another one. They notice such conveniences as the ability to always carry around the games and not having to worry about losing the physical game cards.

Iwata also added that while established IP are likely to keep a high price, new IP may be given different pricing models in the digital market:

On the other hand, when we offer a new proposal to consumers, say, when we launch a brand-new IP or when we release a game with well-known characters but with brand-new gameplay that our consumers are not familiar with, it is hard for them to anticipate and appreciate the value of the content before actually purchasing and playing with it. For these titles, if we take the ordinary approach of selling the packaged software, the software might not reach its full sales potential, and even when we are able to create something interesting, the games often can just fade away without being noticed by consumers. When we offer our consumers such new play experiences exclusively in a digital format, we intend to have wide flexibility in terms of their prices and ways to market them.

What do you think about Nintendo's digital pricing stance? Is maintaining value important, or should their digital titles cost less?