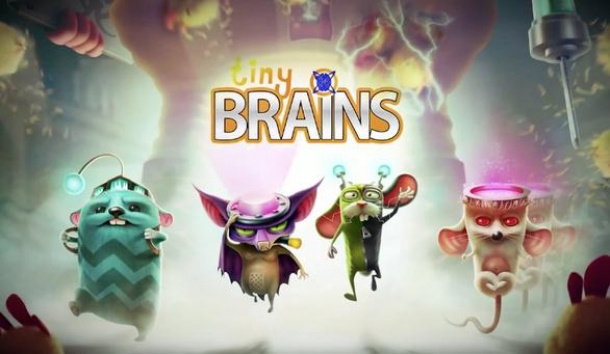 Tiny Brains, the co-op puzzler from Spearhead Games which features lab rats attempting to escape from a secret research facility, has just been delayed in order to add further polish to the game, in particular its online components.

With just three days to go until the PlayStation 4 launches in North America it makes for a surprise last-minute delay. The good news for fans of the game, however, is that it's quite a brief delay: the new launch date is November 26 for PlayStation, with PlayStation 3 and PC versions to follow in December.
Trending Articles
1 day ago

Dead or Alive 5: Last Round will be coming to PS3, PS4, Xbox 360 and Xbox One February 17th in America, and February 20th in Europe, Tecmo Koei have announced. This...

2 days ago

The first of Mario Kart 8's two DLC packs is expected to land next month. We already knew that it would include the following: Three new characters...

21st September

Gamers have found a new player vs player playlist and a new planet buried in Destiny's source code. The playlist is called Tales of Osiris and will take...

23 hours ago

The PS4's next update - called Masamune - will include Sony's Share Play functionality when it arrives next week. The feature, which was first shown off...

2 days ago

In what's being billed as the most significant Titanfall update to-date, Titanfall 'Game Update Eight' will add a brand new cooperative game mode called...