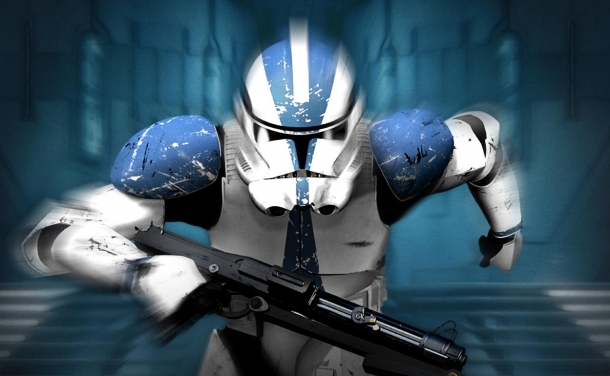 Blake Jorgensen, Chief Financial Officer and Executive Vice President of Electronic Arts, has provided some more detail on the exclusivity deal between Electronic Arts and Disney for the right to make Star Wars games.

In a transcript taken from a discussion at the UBS Global Technology Conference, Jorgensen noted some interesting points related to the deal. Most notably, the exclusivity is for 10 years, will cover multiple genres and multiple systems, and will "leverage the strength of the Disney marketing associated with the Star Wars properties both in movies and other things that they may do over the timeframe", but that this "won't necessarily be aligned with the movie".

Asked whether this meant they had the freedom to pursue content outside of the upcoming movie releases, Jorgensen gave an emphatic yes, stating that both new and existing game concepts are on the cards.
Trending Articles
2 days ago

Sid Meier's Civilization V will be free to play on Steam until the 23rd of October. The promotion is designed to drum up excitement for Firaxis' latest...

2 days ago

Hearthstone, the hugely popular free-to-play strategy card game from Blizzard will be coming to Android tablets by the end of the year, Blizzard have announced....

2 days ago

The Walking Dead Seasons 1 and 2 have been delayed in Europe for the PS4 and Xbox One, Telltale Games have announced. The release date was originally...

16 hours ago

Dead or Alive 5: Last Round will be coming to PS3, PS4, Xbox 360 and Xbox One February 17th in America, and February 20th in Europe, Tecmo Koei have announced. This...

15 hours ago

Phil Spencer, head of Microsoft's Xbox Division, previously announced that screenshot functionality would be coming to the Xbox One soon. However, in...