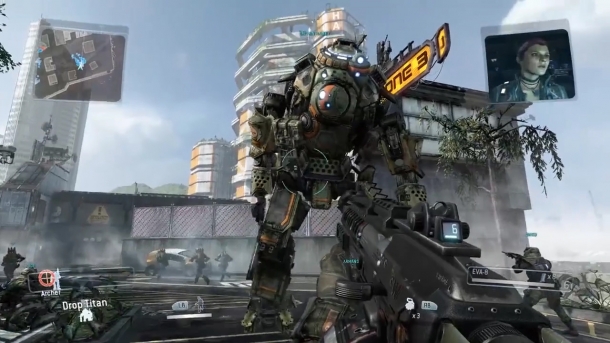 Electronic Arts and Respawn Entertainment's upcoming shooter, Titanfall will be making an appearance at next month's Spike VGX Awards, according to a tweet from the VGX Awards host, Geoff Keighley.

"Excited to announce that Titanfall is coming to VGX. Big surprises and news from @respawn on December 7. Don't miss it.", reads the tweet from Keighley.

Titanfall will have new content revealed at the VGX Awards, according to a tweet posted on the game's official Twitter page.

"You will not want to miss Spike TV's VGX awards to see new @Titanfallgame content! RT if you're ready! #Titanfall", reads the tweet.

The game's appearance at the VGX Awards should only further boost the hype for the Xbox 360, Xbox One and PC game, which will release on March 11th in North America, March 13th in the EU and Australia, and March 14th in the UK and New Zealand.

Trending Articles
18th June

Legendary Game Designer Shigeru Miyamoto has told Kotaku that he feels that he made a bad game. Shigeru Miyamoto is famous for games like Metroid, Star...

28th November

These are some tips and/or tricks that almost everyone can use for Glory of Generals. 1. Upgrade your Commander first. The Commander is very important...

30th October

Download Link: http://www.fileworld.info/outil-triche/telecharger-geometry-dash-outil-de-piratage-android-ios-comment-pirater-geometry-dash-triche/ Hello...

6th January

When it comes to video games with deep stories, huge open worlds, and complex battle systems, nothing comes close to the RPG. Few genres are more diverse...

5th November

Fallout: Shadow of Boston and Fallout: The Ultimate Collection trademarks have been filed at the German patent office. The Office for Harmonization in...