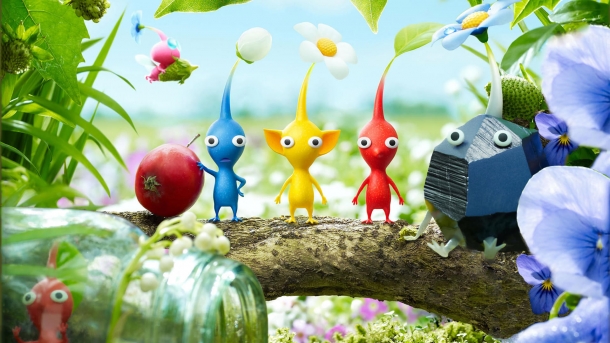 Nintendo has released a trailer for the newest set of Pikmin 3 DLC, which became available this week. The trailer shows the real-time strategy series scouring beaches and caves and exploring the workings of a clock. There are three sets of DLC available: "Collect Treasure! Stages 7-10" ($1.99), "Battle Enemies! Stage 7-10" ($1.99) and "All New Mission Stages (12-15) x2" ($4.99). A festive holiday level will be given for free to players who purchase the DLC. The DLC levels also let you play as former Pikmin protagonist Captain Olimar to rescue Pikmin 2 protagonist Louie, who then becomes a playable character in the game.
Trending Articles
28th November

These are some tips and/or tricks that almost everyone can use for Glory of Generals. 1. Upgrade your Commander first. The Commander is very important...

25th July

The next installment of the Super Smash Bros series is in development. Ever since a few days ago, people were excited to see it. Now, fans of the series...

21st September

Gamers have found a new player vs player playlist and a new planet buried in Destiny's source code. The playlist is called Tales of Osiris and will take...

17th February

Dragon Ball Z: Extreme Butoden has apparently been announced in the latest edition of V Jump magazine in Japan. It is a 2D fighter and will be released...

16th February

Yu-Gi-Oh! Duel Generation Hack Tool Get Free Unlock All Pack and Deck, tool works on Android and iOS (iPhone, iPad, iPod Touch), download tool Hack Tool...