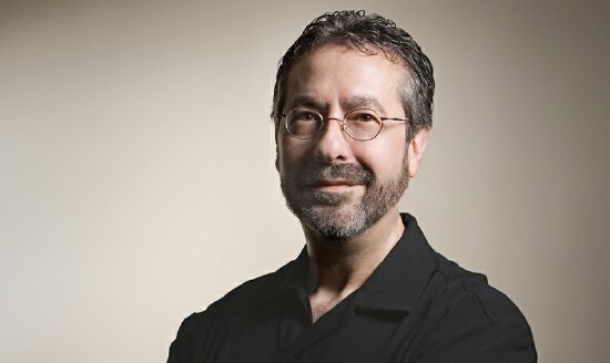 If you've been anywhere near a PC in the last twenty years, chances are you'll know of Warren Spector: the creative mind behind the legendary Deus Ex.

But it's not just Ion Storm's epic that Spector is known for. With a career that includes working with Origin, Looking Glass and Disney, few people can be said to have had the impact on gaming that he has.

In this interview, I got the chance to speak with him about his time in the industry, where he thinks its future lies and his hopes of one day designing a musical game.


Your time in the industry started with games journalism. How did that come about for you?

I've been a film buff since I was a kid. I never outgrew cartoons and live-action films: I just love movies.

I know everybody watches movies and TV but I became a serious student of film when I was about fifteen and started making my own movies, which no one will ever see because they were horrible. I was not a filmmaker – but I knew I wanted to write. I never particularly wanted to direct: I wanted to be a screenwriter and to be a film critic… but I knew I needed to hone my writing skills, so I was a Journalism major in college for the first two years I was there and shifted majors when I was a junior to radio, TV and film because I felt like I had learned what I had wanted to learn out of journalism.

So, anyway, years go by and I got into gaming. I started in tabletop gaming as an assistant editor at Steve Jackson Games where, among other things, I was the editor of Space Gamer and Fantasy Gamer Magazine – but I'd been writing film reviews for newspapers constantly and more serious critical pieces that I'd present at conferences and stuff since I was eighteen.

To read the full interview check out the link below.
Related Brainwaves
29th January

Junction Point, the studio headed by Warren Spector and which made both the original Epic Mickey (read our review here) and its sequel, Epic Mickey 2:...
Trending Articles
16th February

Yu-Gi-Oh! Duel Generation Hack Tool Get Free Unlock All Pack and Deck, tool works on Android and iOS (iPhone, iPad, iPod Touch), download tool Hack Tool...

2nd February

World Series Of Poker Hack can generate unlimited Chips and Cash. http://tricksgamesonline.com/2017/02/02/world-series-poker-hack-chips-generator/ http://tricksgamesonline.com/2017/02/02/world-series-poker-hack-chips-generator/ About...

16th October

Pokemon X & Y released worldwide on Saturday to the joy of millions - 4 million of whom purchased the game within the first two days. However, some of...

5th November

Fallout: Shadow of Boston and Fallout: The Ultimate Collection trademarks have been filed at the German patent office. The Office for Harmonization in...

4th February

Borderlands 2 has some of the most enjoyable writing of a game released this generation, thanks to lead writer Anthony Burch (Hey Ash, Whatcha Playin'?)....