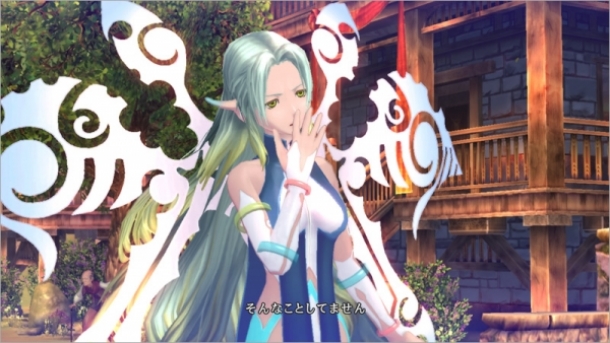 Tales of Zestiria could use a similar battle system to Tales of Graces f according to Explosion.

Apparently, producer Hideo Baba attended a Tales of Xillia 2 scenario book signing where he revealed that Tatsuro Udo - the man behind the previous game's battle system - is working on the new game.

It's perhaps not all that surprising given what little we saw of the combat but, since Graces had a fairly enjoyable battle system, it's nice to hear that this title could well expand upon it.

In addition to this, Siliconera has reported that the two lead characters have been cast, with the role of the kind and compassionate hero Slay going to Ryohei Kimura (the voice of Joshua in The World Ends With You) and that of the rebellious Princess Alicia going to Ai Kayano (Yomi in Segran Kagura).

Related Brainwaves
20th June

Tales of Xillia 2 is a rare direct sequel for the Tales series that starts one year after the final events of Tales of Xillia, in similar fashion to the...
Trending Articles
15 days ago

Hack The Simpsons Tapped Out 4.11.6 without Jailbreak (Donuts) Hack Version: 4.11.6 Works for non-jailbreak & jailbreak devices * Without Losing Your...

12 hours ago

Titanfall for Xbox 360 will finally be receiving the Frontier Defense game mode next week - in the form of a free update - developers Respawn have announced....

1 day ago

Download Hack Sniper 3D Assassin 1.2 without Jailbreak with ifunbox Hack Version: 1.2 new Works for non-jailbreak & jailbreak devices Hack works with...

2 days ago

Hack The Sims FreePlay 5.9.0 without Jailbreak Hack Version: 5.9.0 Works for non-jailbreak & jailbreak devices Hack works with you in this version and...

7 hours ago

Level-5, the company behind the critically acclaimed Ni no Kuni, as well as the White Knight Chronicles JRPG series will announce a new PS4 title at E3...