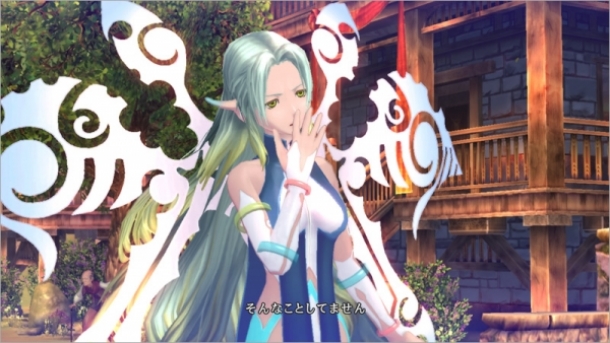 Tales of Zestiria could use a similar battle system to Tales of Graces f according to Explosion.

Apparently, producer Hideo Baba attended a Tales of Xillia 2 scenario book signing where he revealed that Tatsuro Udo - the man behind the previous game's battle system - is working on the new game.

It's perhaps not all that surprising given what little we saw of the combat but, since Graces had a fairly enjoyable battle system, it's nice to hear that this title could well expand upon it.

In addition to this, Siliconera has reported that the two lead characters have been cast, with the role of the kind and compassionate hero Slay going to Ryohei Kimura (the voice of Joshua in The World Ends With You) and that of the rebellious Princess Alicia going to Ai Kayano (Yomi in Segran Kagura).

Related Brainwaves
20th June

Tales of Xillia 2 is a rare direct sequel for the Tales series that starts one year after the final events of Tales of Xillia, in similar fashion to the...
Trending Articles
2 days ago

Sid Meier's Civilization V will be free to play on Steam until the 23rd of October. The promotion is designed to drum up excitement for Firaxis' latest...

2 days ago

Hyrule Warriors, the Zelda-infused Dynasty Warriors-inspired hack 'n slash title developed by Team Ninja will be getting Amiibo support, Nintendo have...

23rd September

Ubisoft revealed today Assassin's Creed Chronicles: China, an entirely new downloadable Assassin's Creed game, featuring 2.5 side-scrolling gameplay and...

16 hours ago

Phil Spencer, head of Microsoft's Xbox Division, previously announced that screenshot functionality would be coming to the Xbox One soon. However, in...

21st September

Gamers have found a new player vs player playlist and a new planet buried in Destiny's source code. The playlist is called Tales of Osiris and will take...