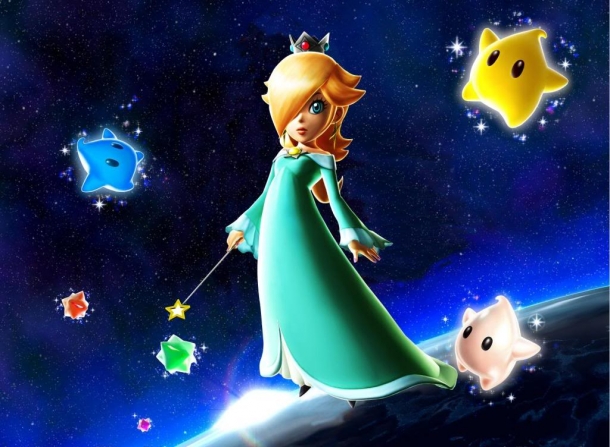 As confirmed by this morning's Nintendo Direct in a rather tricky video that appeared to advertise a new Kirby game as well as Mariokart 8's Rainbow Road, two new fighters were announced for the upcoming WiiU and 3DS fighter Super Smash Bros.

Rosalina and Luma, the princess and her starry companion from the highly rated (and generation defining) Super Mario Galaxy games on the Wii will be joining the already robust roster that includes the likes of Mario, Link, Donkey Kong, and fellow newcomer Megaman.

While Princess Rosalina appears to function similarly to Zelda, she brings with her Luma, who appears to function independant of the player's character, much like how the Ice Climbers worked in Super Smash Bros. Melee and Super Smash Bros. Brawl.

No further information is known about their inclusion, but it's not a stretch to imagine the internet will be abuzz with speculation leading into the greatly anticipated title.