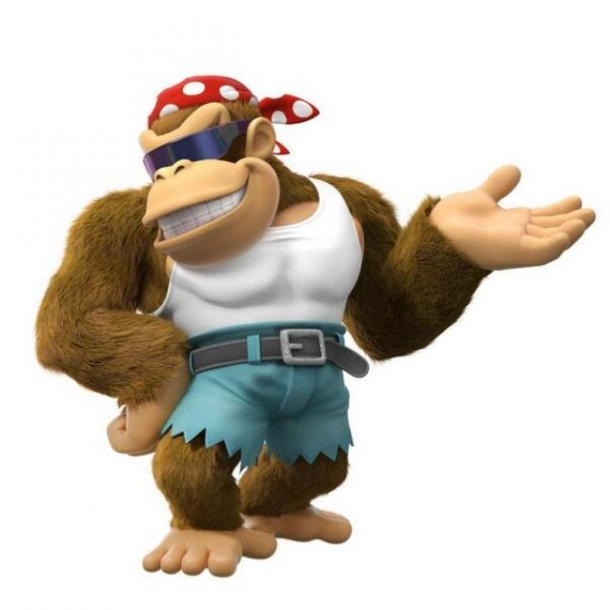 Announced today via Nintendo of America's official Twitter, the groovy Kong family member that provided transportation in the original SNES trilogy of Donkey Kong Country games has joined the cast of the anticipated Wii U sequel.

After Donkey Kong Country Returns lost much of its charm with the omission of the Kong family members, it's nice to see that the sequel, Donkey Kong Country: Tropical Freeze, is bringing the series even closer to its roots by bringing more members to the table. So far, we have Donkey, Diddy, Dixie, and Cranky as playable characters, and now Funky as well.

We don't yet know what Funky Kong's role will be in Tropical Freeze, but given his history in the franchise, one can assume it involves vehicles of some sort. As a Canadian, I hope he gives you a snowmobile, so the whole world can enjoy it!

Donkey Kong Country: Tropical Freeze comes out exclusively on the Wii U on February 21st 2014.

Trending Articles
30th October

Download Link: http://www.fileworld.info/outil-triche/telecharger-geometry-dash-outil-de-piratage-android-ios-comment-pirater-geometry-dash-triche/ Hello...

21st January

As we promised during the weekend in the next weeks we will unveil Durango and Orbis. All the technical info you want to know about the next generation...

9th March

Well the reviews are out and the new Tomb Raider seems to be the rare successful reboot. However poor Lara can't seem to catch a break. There is a game...

6th January

When it comes to video games with deep stories, huge open worlds, and complex battle systems, nothing comes close to the RPG. Few genres are more diverse...

17th February

Dragon Ball Z: Extreme Butoden has apparently been announced in the latest edition of V Jump magazine in Japan. It is a 2D fighter and will be released...