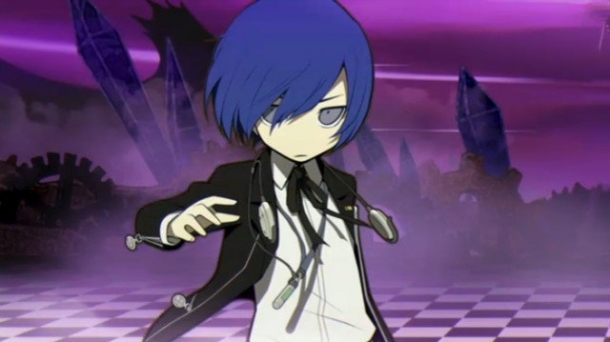 A new trailer for Persona Q: Shadow of the Labyrinth has been released on the official Atlus YouTube page. Curiously, it's marked as "unlisted". Is it some sort of leak or just an uploading slip-up? Regardless, it looks great!

This adorable trailer shows off the Persona 3 and 4 heroes battling Shadows through a labyrinth of some kind. Unusually, all of the P3 characters still seem to be in their school uniforms, which may imply that this is going to be a fun little non-canon title rather than a sort of canonical side-story.

Persona staples like summoning demonic alter-egos, All-Out-Attacks, and over-the-top enemy designs feature prominently. A release date for Japan - 5th June 2014 - is revealed at the very end.

Related Brainwaves
29th June

Back in 2012, Atlus teamed up with Aksys to create Persona 4 Arena, a new fighting game that pits the cast of the hit RPG Shin Megami Tensei: Persona 4...

19th January

Back in 2008, when the PS2 was being smothered with an HD pillow by the PS3, the next generation of consoles was finally starting to gain headway. The...
Trending Articles
5th November

Fallout: Shadow of Boston and Fallout: The Ultimate Collection trademarks have been filed at the German patent office. The Office for Harmonization in...

6th January

When it comes to video games with deep stories, huge open worlds, and complex battle systems, nothing comes close to the RPG. Few genres are more diverse...

9th March

Well the reviews are out and the new Tomb Raider seems to be the rare successful reboot. However poor Lara can't seem to catch a break. There is a game...

25th July

The next installment of the Super Smash Bros series is in development. Ever since a few days ago, people were excited to see it. Now, fans of the series...

28th November

These are some tips and/or tricks that almost everyone can use for Glory of Generals. 1. Upgrade your Commander first. The Commander is very important...