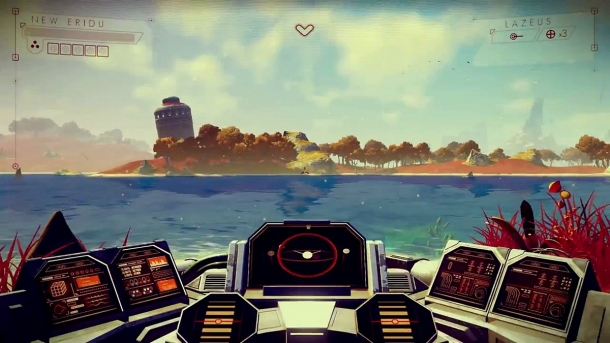 You may have heard over the Christmas holiday period that indie developer Hello Games, the company behind the hit VGX reveal title No Man's Sky - one of the few good things to come out of the award show - suffered tremendous flood damage at their studio over here in the UK when a series of flood across the country wrecked homes and businesses.

Almost all of their equipment was lost in the flood, both technical (PCs, monitors, furniture, and so on) as well as personal (console collections, rare memorabilia). More bad news soon followed the mess caused by the flood itself: the company's insurer will not cover the damage caused by the flood.

The guys over at Hello Games are being upbeat over on Twitter about the whole thing, but the act of nature no doubt threatens to put an end to the project altogether.

Could external funding be the solution to their problems, or at least some form of external help if not actual funding? Microsft's Phil Spencer, in replying to a question about the incident in Twitter, has raised fan hopes a tad. He's said he's looking into it.

Even if Microsoft isn't able to come to an arrangement with the company, here's hoping that someone is (or maybe lots of someones, via Kickstarter?). It would be an awful shame if such an outstanding project were cancelled under such unfortunate circumstances.