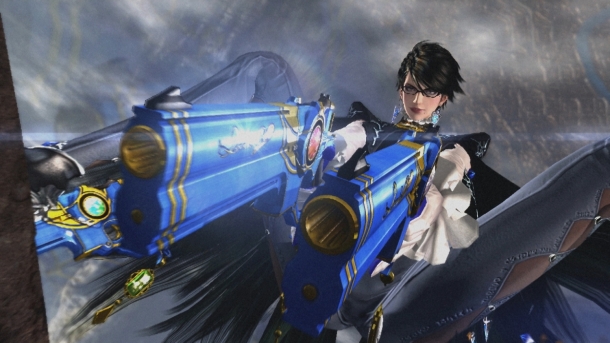 President and CEO of Platinum Games, Tatsuya Minami, has written about how much he feels 2014 will be a "year of change" on the developer's blog - not just for his company but for the industry as a whole.

"I feel that 2013 has been a year of expansion for us here at Platinum Games." Writes Minami. "Last year, we released 3 titles in the West: "Anarchy Reigns," "Metal Gear Rising Revengeance," and "The Wonderful 101." The latter two were handled by completely new publishers for us, and I'm sure they were the first PlatinumGames experience for a lot of gamers out there. Expanding into new territories like this is an extremely positive thing for people working in videogame development, and we're very happy to have received your support. Thanks, everyone."

"2014. I think this will be a year of change for the game industry."

Minami goes on to write about how the software market will be forced to change - given that the new console generation is now officially underway - and that he wants his company to keep up with those changes.

"I think we will have to put a lot of effort into taking new challenges this year. Perhaps this is the same feeling we had when we first started PlatinumGames. We have to return to our original intentions. This is how we want to go into the New Year. ... Since we strive to be "The Japanese Standard Bearer in Global Competition," we intend to devote all of this new-found energy to make 2014 another exciting and action-packed year."

We already know that Bayonetta 2 is coming out this later year and that it's almost certainly going to be great (given Platinum's track record for excellence) but, if the studio is determined to make this year even better than the last one, they must have some more ideas for great games in mind. Let's hope that we get see them soon.