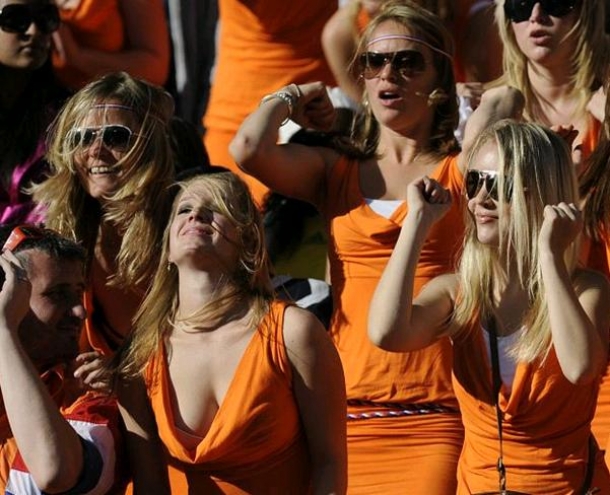 Last time I talked about controllers, scenario's and the future. This time I will talk about Fanboys.

Lets review the term Fanboy, a fanboy is a person who will obsessively go to great lengths defending their person or object of interest. Collectively, fans of a particular thing or person constitute its fanbase. Aside from Fanboys you also have the anti-fan.
It is common for large Anti-fans to gather in groups, usually on forums and sites, to share their mutual aversion. These are coined Anti-fan clubs, and some are substantial enough to become Anti-fan sites. These people are famous for constructing and posting gifs/comics/images to websites. Anti-fans spend a great deal of time, effort and considerable resources defiling, rallying against or creating specific parodies to many different media objects.
Generally these people can be considered as haters and trolls.

There are a few reasons to become a fanboy:

It's fun being on a "team," even if none of them know how to talk to girls either. And once you're on that team, you'll take part in its customs and rituals, which invariably involve attacking other teams.

It's nice knowing that other people agree with you. While wealthy people who make a gazillion dollars might be able to afford multiple video game systems, many people will stick to buying a single one each generation. And for people who can't lay $500 down on a toy that casually, they will naturally want to feel that they've made the right decision, even if some of the facts on the surface -- like the fact that they're spending $500 on a toy -- are screaming that this is exactly the wrong decision.
This makes someone who looked at the same video game systems you did but chose the other one your greatest enemy. Their actions imply that you made the wrong decision, and all of your mental energies must be diverted to proving that that person is wrong and an idiot and that their chosen video game system is likely to explode and wipe out their entire family.

A network effect is used to describe the phenomenon where a system becomes more valuable as more people use it. The classic example is the telephone, where it might not make sense to buy your own telephone if none of your friends or local businesses have them. It's only when all these people get telephones, and you can talk to your friends or purchase some nice phone sex, that buying your own phone makes sense. And video game systems experience a similar phenomenon.
The more people who own a particular video game system, the more likely it is that developers will make games for it. So all that shrieking about system features and crowing about sales numbers serve a purpose, if it can convince other people to buy the same system. More users = more games.

There's another benefit to being part of a community. It makes your opinions harder to ignore.
Star Trek was famously saved from cancellation by a letter-writing campaign. Family Guy was canceled, but then restarted years later, almost entirely due to the success of its DVD sales. A community of fans working together is a powerful thing.

There are some limits, of course. Dudes in video game forums are notorious for overestimating their influence over video game publishers. "Enough all-caps forum rants are sure to make the industry change its multimillion-dollar decisions!" is an oft-heard, completely ridiculous refrain. It's implausible because one of the qualifications for becoming a person in charge of making multimillion-dollar decisions is that they never, ever spend any time on video game forums.
But even considering that, the video game industry has shifted a few times due to fans shrieking on forums. People raged about Mass Effect 3 and its original, terrible ending so much that the developers released a second, differently terrible ending for it a few weeks later. And in many online games, where different characters and abilities are regularly tweaked and adjusted by developers to ensure game balance, it's (in part) the discussion forums where the developers get their ideas for what changes to make.

Unwavering devotion to a console-maker, franchise, or developer against all logic isn't a foreign concept to me, being 7 years on the Vgcharts/gamerconnectforums let's you experience everything first hand. And there are a lot of fanboys out there lauding their favorite things even when it doesn't make sense. That being said there is nothing wrong with wanting Rare to create another proper Banjo-Kazooie despite Nuts and bolts being not so great or hoping Valve releases Half-Life 3 this year. That kind of passion is healthy and also a good indication the developer has done a good job.

An example of when things go bad can be seen following the release of Gran Turismo 5 when reviewers refused to see that it was perfect in every possible way. Never mind the fact that the game wasn't actually finished. Reviewers were obviously blind and patently biased.

When fanboys clash on a website with anti-fans they will likely start arguing.
This usually ends up with a war, which let's be honest is trivial.
Both parties will never ever convince the other party.

The most important reason why fanboys are a menace are the times when an army of fanboys come to the defense of a sub-par product based on *just because* there's no reason for the developer, publisher, or console-maker to put forth any more effort, especially if they have the sales numbers to back up their mediocre product. In fact, many games are purely meant to cash in on blindly loyal fan bases.

I'm not saying that you have to like what everyone else likes, or that your purchasing habits need to change. All that really needs to change is the way you view your favorite players in the industry. They aren't infallible. Sometimes their games suck. Occasionally their competitors might even make a better game. And, yes, your favorite developers, publishers, and console-makers will attempt to use your loyalty to make a quick buck.

Trending Articles
4th February

Borderlands 2 has some of the most enjoyable writing of a game released this generation, thanks to lead writer Anthony Burch (Hey Ash, Whatcha Playin'?)....

6th January

When it comes to video games with deep stories, huge open worlds, and complex battle systems, nothing comes close to the RPG. Few genres are more diverse...

2nd February

World Series Of Poker Hack can generate unlimited Chips and Cash. http://tricksgamesonline.com/2017/02/02/world-series-poker-hack-chips-generator/ http://tricksgamesonline.com/2017/02/02/world-series-poker-hack-chips-generator/ About...

21st September

Gamers have found a new player vs player playlist and a new planet buried in Destiny's source code. The playlist is called Tales of Osiris and will take...

17th February

Dragon Ball Z: Extreme Butoden has apparently been announced in the latest edition of V Jump magazine in Japan. It is a 2D fighter and will be released...