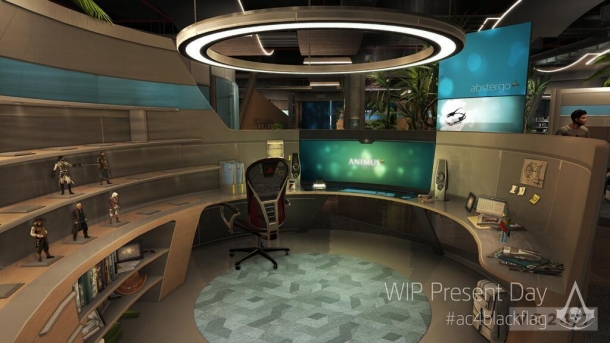 Back in November Darby McDevitt, writer of Assassin's Creed IV, tweeted out a challenge:

"P.S. #AC4BlackFlag fans. There is an ultra-hidden John from I.T. Easter egg somewhere in the game. Someone tweet me if you find it.
— Darby McDevitt (@DarbyMcDevitt) November 7, 2013"

The Easter Egg has John from IT chatting a little about misery and death. It's got humour, but it's so dark that even Edward's sails are green with envy.

YouTube user Kosappi Uni found the Easter Egg hidden deep in a soundfile of Assassin's Creed IV and uploaded it to YouTube.
Trending Articles
18th June

Legendary Game Designer Shigeru Miyamoto has told Kotaku that he feels that he made a bad game. Shigeru Miyamoto is famous for games like Metroid, Star...

6th January

When it comes to video games with deep stories, huge open worlds, and complex battle systems, nothing comes close to the RPG. Few genres are more diverse...

16th October

Pokemon X & Y released worldwide on Saturday to the joy of millions - 4 million of whom purchased the game within the first two days. However, some of...

4th February

Borderlands 2 has some of the most enjoyable writing of a game released this generation, thanks to lead writer Anthony Burch (Hey Ash, Whatcha Playin'?)....

17th February

Dragon Ball Z: Extreme Butoden has apparently been announced in the latest edition of V Jump magazine in Japan. It is a 2D fighter and will be released...