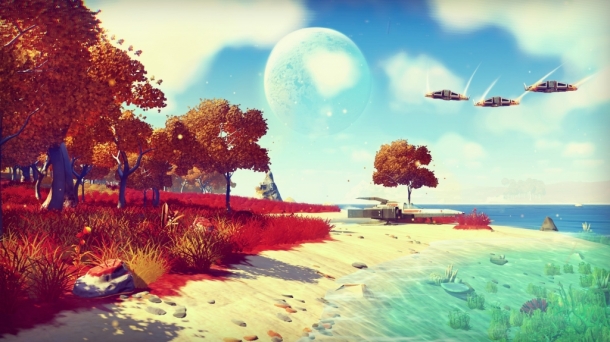 When Hello Games' office was flooded late last year things looked bleak for No Man's Sky. The company's insurance provider refused to cover the flood damage and so all of their equipment was not only destroyed but also not insured.

But the game's reveal at the VGX Award's was the highlight of an otherwise much-panned show and it quickly garnered a large fan following. It was speculated that Hello Games could start a Kickstarter for the project. In a blog post today, Managing Director Sean Murray declined to pursue the Kickstarter avenue, saying:

"Financially I guess it'd probably be a really good time for us to do one, and so many people have suggested it. I just don't think it's the right thing for No Man's Sky right now though, and we'd probably rather not eat than do the wrong thing for this game.

If people buy our Joe Danger games then that does support us. We'd rather you buy Joe Danger because you want to play them though… they are real good games :)"


If you want to support the game's development, then, it seems that purchasing one of the Joe Danger titles is the way to go about it. Elsewhere in the blog post Murray resolved that No Man's Sky will not be delayed, despite the setback; they'll do 'whatever it takes'.