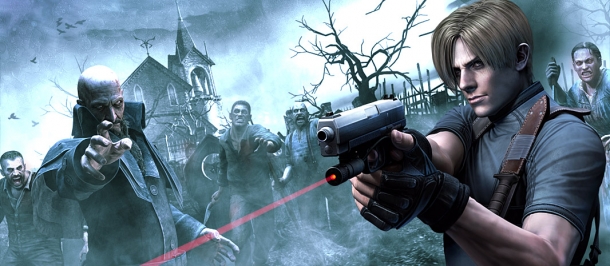 The beloved fourth entry in the horror/action series Resident Evil has seen its fair share of platform releases. Resident Evil 4 has been released on GameCube, PlayStation 2, PC, Wii, Xbox 360 and PlayStation 3.

While the game did release on the PC before, it is considered by most to be a sloppy port that ruined what most would consider a masterpiece in gaming. Yesterday it was announced that RE4 will be coming to PC again, this time with HD visuals and a framerate of 60 FPS. The game is planned to release on February 28th via Steam and is priced at 20$.

The game will also include the Separate Ways bonus episode, as well as the following Steam features: Achievements, Trading Cards, Global Leader Boards and Full Controller Support.