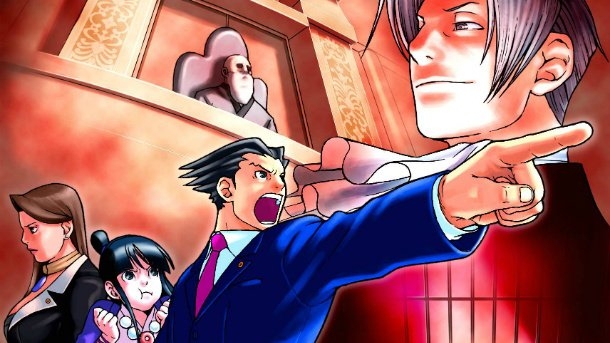 The Ace Attorney series' first three games have been on various Nintendo handhelds throughout the years, starting out on the Game Boy Advance then rereleasing on the DS, where it managed to hit western shores. Now these three games are ready to jump onto Nintendo's current handheld, the 3DS, with the announcement of Ace Attorney 123: Wright Selection announced in this week's Famitsu.


The game includes - as the title would suggest - the first 3 Ace Attorney games (Ace Attorney, Justice for All and Trails and Tribulations), along with stereoscopic 3D support and an English language option. It's set to release in Japan on April 17th at the price of 3990 yen. As of right now there is no word on a western release.

Trending Articles
4th February

Borderlands 2 has some of the most enjoyable writing of a game released this generation, thanks to lead writer Anthony Burch (Hey Ash, Whatcha Playin'?)....

21st January

As we promised during the weekend in the next weeks we will unveil Durango and Orbis. All the technical info you want to know about the next generation...

17th February

Dragon Ball Z: Extreme Butoden has apparently been announced in the latest edition of V Jump magazine in Japan. It is a 2D fighter and will be released...

16th October

Pokemon X & Y released worldwide on Saturday to the joy of millions - 4 million of whom purchased the game within the first two days. However, some of...

6th January

When it comes to video games with deep stories, huge open worlds, and complex battle systems, nothing comes close to the RPG. Few genres are more diverse...