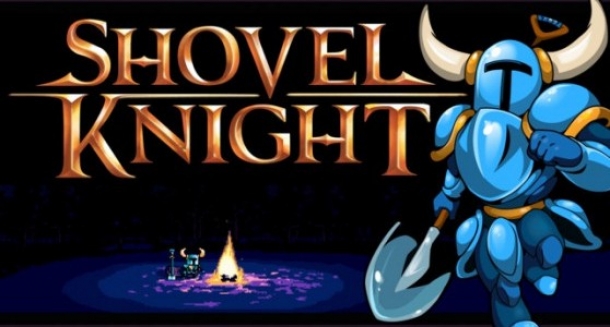 While Mega Man has been slowly rotting in a shallow ditch somewhere under Capcom's headquarters for the past few years (to only resurrect to join cross-over fighters), a new blue hero has arisen to replace the blue bomber shaped hole in our hearts. His name Shovel Knight, and while he doesn't have a Mega Buster he has his trusty shovel to bury evil.

Today, Yacht Club Games announced that Shovel Knight will be releasing on March 31st for PC (Windows, Mac and Linux), 3DS and Wii U. Along with the announcement they released a new trailer showcasing almost all new game content and amazing music.

Shovel Knight was Kickstarted in spring of 2013. The campaign was able to reach a total of over 310k, more than four times its initial goal. Due to the extra funds, the developer was able to add extra modes and features, including Gender Swap, Challenge Mode, 4 Player Boss Battle Mode, and the ability to play the campaign as 3 bosses instead of our blue hero. As of right now it's unknown how many of these modes will be ready for launch, but Yacht Club has confirmed that if added after launch they will come as free DLC.