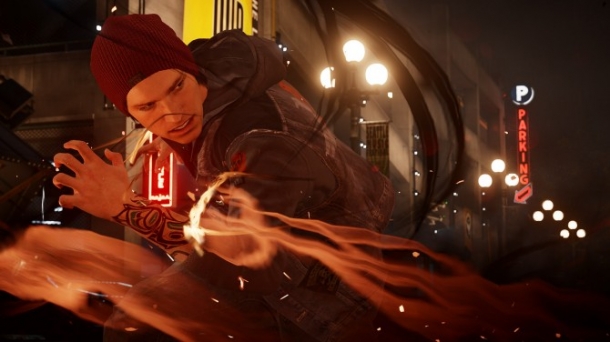 According to recent information, the rumour of a 'multiplayer mode' for Infamous: Second Son has begun to surface.

The Japanese website dedicated to promoting the game offers a summary of everything the game features, the sort you are used to at the back of any video game box. The site states: オンライン:対応," which means "Online: Supported."

If the website is to be believed, Infamous is set to include an online mode of some kind, whether this is Player vs Player or some sort of content creator which was included with the games predecessor we are yet to find out.

Would you as a player enjoy Infamous inspired multiplayer carnage, or do you think that story driven titles should muster all their efforts into what they do best with singleplayer?

Trending Articles
6th January

When it comes to video games with deep stories, huge open worlds, and complex battle systems, nothing comes close to the RPG. Few genres are more diverse...

21st September

Gamers have found a new player vs player playlist and a new planet buried in Destiny's source code. The playlist is called Tales of Osiris and will take...

5th November

Fallout: Shadow of Boston and Fallout: The Ultimate Collection trademarks have been filed at the German patent office. The Office for Harmonization in...

25th July

The next installment of the Super Smash Bros series is in development. Ever since a few days ago, people were excited to see it. Now, fans of the series...

2nd February

World Series Of Poker Hack can generate unlimited Chips and Cash. http://tricksgamesonline.com/2017/02/02/world-series-poker-hack-chips-generator/ http://tricksgamesonline.com/2017/02/02/world-series-poker-hack-chips-generator/ About...