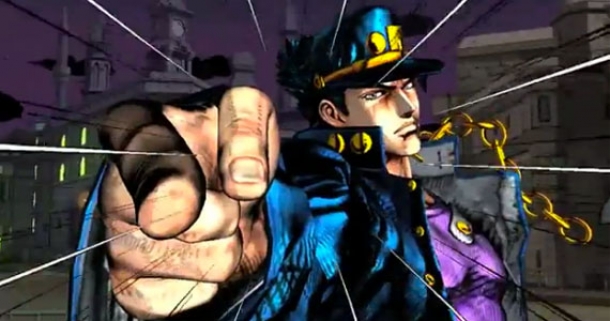 If you asked me if I thought JoJo's Bizarre Adventure: All-Star Battle would ever see the light of day in the West I would have called you crazy, and then gotten depressed over that fact. For those of you wondering what all the fuss is about, JoJo is a long-running manga (since 1986) that is best known for over its over the top poses and references to British/American rock bands, songs and albums.

The folks at Namco Bandai (soon to be Bandai Namco) decided to prove me wrong. The game is set to come out in Spring, both digitally and physically (although copies will be limited). Now the developers - CyberConnect2 - have revealed that Western copies will include an all-new Arcade Mode.

Like most fighting games, the Arcade mode will have the player facing off against eight random characters. After each match the player will earn gold to use on Power-Ups and Items for future fights. Along with this new mode, the Western release will also include all of the patches that came out after the game's original release.