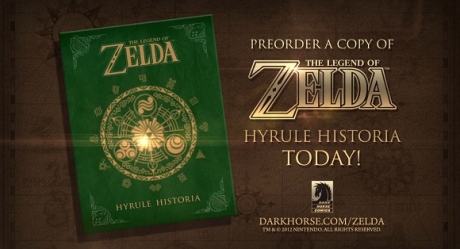 Early this week, Dark Horse announced that the 29th of January will see the release of a 276 page book enriched will artwork and historical details on one of the greatest game series of all time. "The Legend of Zelda: Hyrule Historia" will be printed in a standard and limited edition and will be broken down into different sections; The Legend Begins, The History of Hyrule, Creative Footprints and the last is Skyword Sword Manga, which is an exclusive for limited edition owners and servers as an introduction into Skyward Sword.



The book will include commentary from the designers and planners of Skyword Sword about characters, locations and ideas that did not make it to the final version. A timeline, which spawned many different theories by fans, will also be present in a official version. Close to one hundred pages of designs, notes and art from every Zelda game, some of which are being published for the first time.


A handful of scans are available via the Dark Horse website.