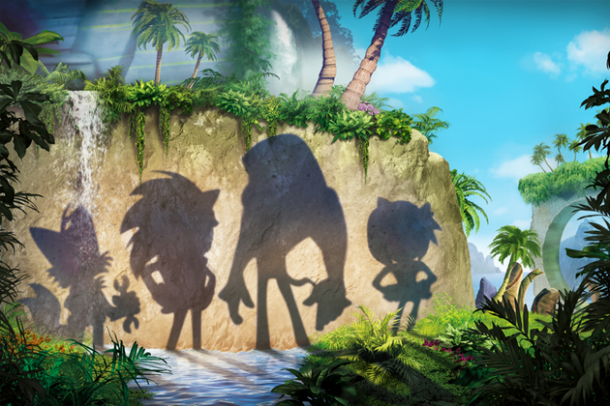 The new Sonic game Sega has been teasing has been announced as Sonic Boom. This Sonic game is being created for the Wii U and 3DS by Big Red Button Entertainment (made up of two former members of Naughty Dog). Both Sonic and Knuckles have been given new designs; Sonic has been given much longer legs while Knuckles has been beefed up. You can see the first trailer for the game below.

We have also gotten the following basic information about the game:

- Sonic Boom is a Wii U/3DS exclusive.
- It is a prequel to the new Sonic CG TV show.
- Wii U version being developed by Big Red Button, a team led by former Naughty Dog staff.
- It utilizes the CryEngine 3.
- Characters have been completely redesigned to fit the new aesthetic and engine.
- Eggman has gotten a makeover as well.
- Characters will have specialties based on their strengths and personalities.
- Knuckles will focus on strength.
- Tails will utilize gadgets.
- Amy Rose will have agility.
- Sonic will have speed.
- Four playable characters total in local co-op (no online).
- At least two of them will be on screen at all times, even in single-player.
- You can swap between characters on the fly.
- 3DS version in development by Sanzaru.