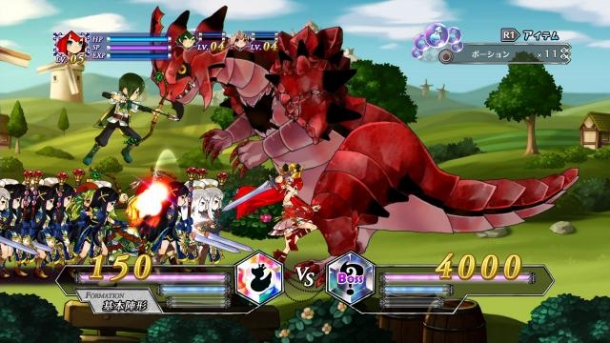 Nippon Ichi Software are best known for their work on the Disgaea series, along with several smaller franchises. Today their Western branch, NIS of America, announced that four new games are to be localized to both America and Europe.

First up is the JRPG developed by Compile Heart, Fairy Fencer F. This PS3 game has music composed by the great Uematsu. The game is set to come out both in physical and digital form at some point in 2014.

The 2ndgame has been announced comes right off the heels of its critically acclaimed prequel. Yes, Danganronpa 2: Goodbye Despair for the Vita is coming to the West. This game will also release in both physical and digital formats, and is expected to hit this fall.

The third game is Battle Princess of Arcadias. BPoA is a side scrolling beat-em-up action RPG for the PS3. The game will feature English subtitles and Japanese Audio. It's set to come out in 2014 as a digital download only.

The final announcement was for the enhanced version of NIS's Disgaea 4: A Promise Revisted for the PlayStation Vita. The game is set to come out this summer in both a physical and digital formats.

Related Brainwaves
25th June

Japanese developer Nippon Ichi Software (Disgaea) has teased a new horror game for the PlayStation Vita with a live-action trailer. According to Japanese...