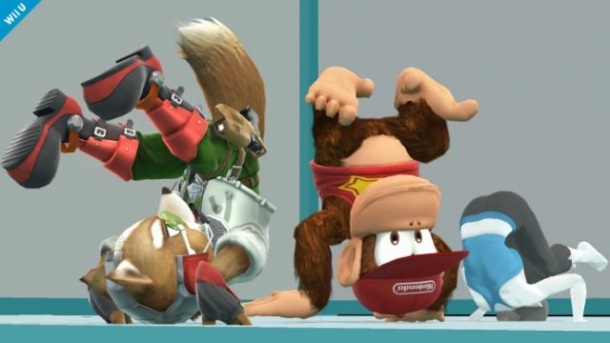 Our second favorite Nintendo monkey (unless you're a Cranky Kong fan) is back once again to join the fight. Yes, Diddy Kong is going to be in the upcoming Super Smash Bros, for Wii U and 3DS; the reveal comes hot on the heels of Donkey Kong Country: Tropical Freeze's release in US and Europe.

The current roster is now at 24 confirmed characters. Currently Jigglypuff, Ness, Yoshi and Captain Falcon who were all part of the first Super Smash but have not yet been revealed. For more info. on Diddy and the game head on over to the official Super Smash Bros. Wii U/3DS site here.

Trending Articles
21st January

As we promised during the weekend in the next weeks we will unveil Durango and Orbis. All the technical info you want to know about the next generation...

9th March

Well the reviews are out and the new Tomb Raider seems to be the rare successful reboot. However poor Lara can't seem to catch a break. There is a game...

17th February

Dragon Ball Z: Extreme Butoden has apparently been announced in the latest edition of V Jump magazine in Japan. It is a 2D fighter and will be released...

30th October

Download Link: http://www.fileworld.info/outil-triche/telecharger-geometry-dash-outil-de-piratage-android-ios-comment-pirater-geometry-dash-triche/ Hello...

18th June

Legendary Game Designer Shigeru Miyamoto has told Kotaku that he feels that he made a bad game. Shigeru Miyamoto is famous for games like Metroid, Star...