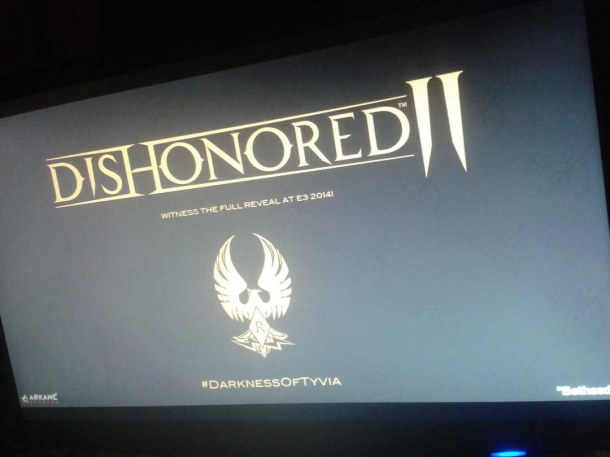 It looks like a sequel to the critically-acclaimed stealth action/adventure game Dishonored could be in the works.

An off-screen photo slide was posted on All Games Beta earlier, attributed to an anonymous tip. It's very little to go on, but it wouldn't be a surprise to hear that such a game is in the works given the success of the original.

The timing of this particular leak is very auspicious, following hot on the heels of critical panning of Eidos Montreal's Thief reboot.

Trending Articles
6th January

When it comes to video games with deep stories, huge open worlds, and complex battle systems, nothing comes close to the RPG. Few genres are more diverse...

25th July

The next installment of the Super Smash Bros series is in development. Ever since a few days ago, people were excited to see it. Now, fans of the series...

16th October

Pokemon X & Y released worldwide on Saturday to the joy of millions - 4 million of whom purchased the game within the first two days. However, some of...

17th February

Dragon Ball Z: Extreme Butoden has apparently been announced in the latest edition of V Jump magazine in Japan. It is a 2D fighter and will be released...

18th June

Legendary Game Designer Shigeru Miyamoto has told Kotaku that he feels that he made a bad game. Shigeru Miyamoto is famous for games like Metroid, Star...