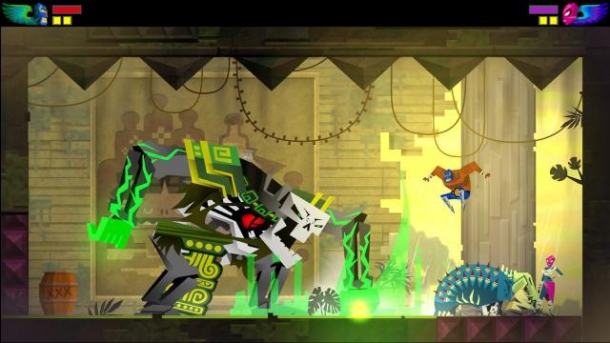 Guacamelee!, the Metroidvania game with its own luchador twist has made its way onto various platforms since its initial release. The game is getting ported once more, but this time to consoles that have yet to get a taste of this spicy game.

Guacamelee: Super Turbo Championship Edition is coming out for Xbox 360, Xbox One, Wii U, and PS4. The game will include everything that was in the Gold Edition, along with bonus extras including new bosses and more character abilities. The release date has yet to be announced.

Related Brainwaves
29th April

Sony has announced the free PlayStation Plus games for May. In total six free games will be made available to PlayStation Plus members - two games for...

19th June

Drinkbox Studios have announced release dates for the ultimate version of last year's hit game Guacamelee! Fans can expect to see the Super Turbo Championship...

20th February

I'm back again so you know what this means. Yep, another set of game bundles have arrived. This time we have three bundles, first is from the good old...