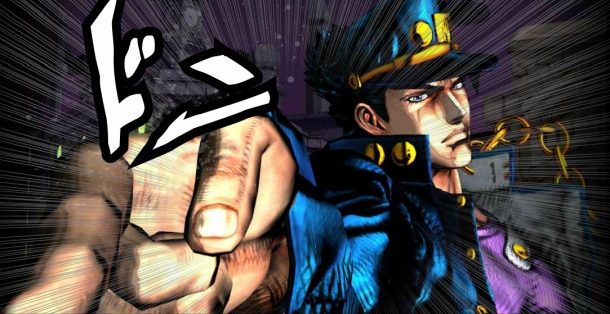 Jojo's Bizarre Adventure is a manga that follows a family tree of characters nicknamed Jojo who happen to have... well, odd adventures. Last year Bandai Namco released Jojo's Bizarre Adventure: All-Star Battle in Japan. Many, including myself, didn't expect to see this game come over due to the multitude of copyright issues.

For those unaware of the series, almost all the characters and abilities are named after 1970s & 80s American/British "rock" bands, songs and albums, including ACDC, Kars, Dio, Greenday, The Grateful Dead, Beach Boy, Robert Edward O. Speedwagon, Pearl Jam, Killer Queen, Rolling Stones, Foo Fighters, Bohemian Rhapsody, Dirty Deeds Done Dirt Cheap, Ticket to Ride, Soft & Wet, and many others.

Today it was announced that this fighter will be hitting American shores on April 29th. The game can be bought digitally on PSN and retail from both Club Namco and Amazon. If you pre-order from Amazon you will receive Shigekiyo Yangu as a DLC character. Likewise you get Yoshikage Kira from Namco when pre-ordering from them.