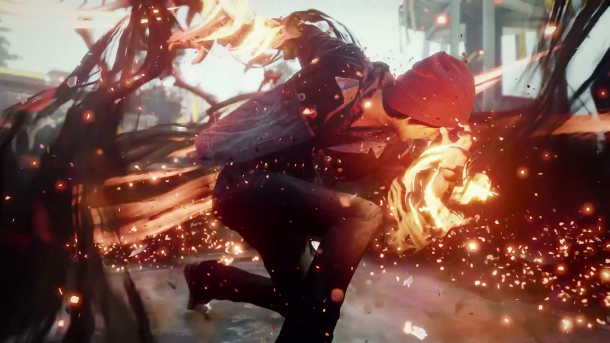 The winter freeze is almost over! As the weather begins to warm up, the slate of games being released begins to improve as well. March is a big month for Sony and Microsoft console owners in particular, as both "current-gen" and "next-gen" consoles receive some intriguing new titles.



South Park: The Stick of Truth
Platform: PS3, 360, PC
Release Date: March 4th (NA), March 6th (AU), March 7th (EU)

Wake up, losers! The South Park TV series has finally seen its game release. The Stick of Truth promises RPG goodness mixed with South Park's no-holds-barred humor. Its content is so intense that Europe and Australia censored several moments in the game. But surely that won't stop you from playing an RPG that makes the Jew a playable class, right?


Dark Souls II
Platform: PS3, 360, PC
Release Date: March 11th (NA), March 14th (EU, AU)

Get ready for the next entry in what many consider gaming's most difficult series. Dark Souls II promises more content than its predecessor and a revamped AI that will test players' mettle. Though the beginning will be more accessible to newcomers, co-director Tomohiro Shibuya made clear that there's no easy mode, saying "challenge and difficulty are core elements of the game". Good luck!


Titanfall
Platform: Xbox One, 360, PC
Release Date (Xbox One, PC): March 11th (NA), March 13th (EU, AU), March 14th (UK, NZ)
Release Date (360): March 25th (NA), March 28th (EU)

The first game from Respawn Entertainment, founded by Infinity Ward veterans Jason West and Vince Zampella is about to launch. Titanfall makes an interesting choice to forego a single player campaign, focusing entirely on online multiplayer. Players can control large mechs called titans in addition to being on foot and the battles will rage on. Just, please, DON'T rush the enemy, this isn't Call of Duty.


Metal Gear Solid V: Ground Zeroes
Platform: PS4, Xbox One, PS3, 360
Release Date: March 18th (NA), March 20th (EU)

Oh Kojima, you crazy man. Metal Gear Solid V's duology begins this month with the release of the prologue, Ground Zeroes. It will introduce open-world gameplay to the Metal Gear Solid series, allow players to choose in what order they play the story events, and have a day-night cycle. Some will say the main game is short but there are plenty of side missions that promise to tide players over for the price of $30 ($20 digital for PS3 and 360).


Infamous: Second Son
Platform: PS4
Release Date: March 21th (Worldwide)

Here comes the big exclusive that PS4 owners have been salivating over. Infamous: Second Son takes place in Seattle, seven years after the 'good' ending of Infamous 2. Players control Delsin Rowe, who will have a variety of different powers, including smoke and neon. Smoke allows Delsin to go through smaller areas such as air vents, while neon lets him scale walls, among other possibilities. The graphics have been lauded since the game was first revealed and we'll soon find out just how powerful the PS4 really is.