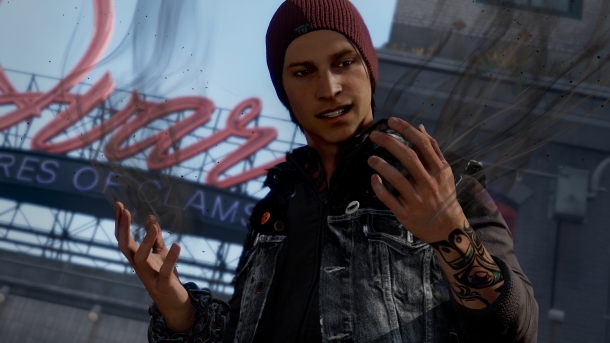 With inFamous: Second Son just days away from release, Sucker Punch is not only talking about the game but also the future of the franchise. Sucker Punch's Nate Fox explained that no decisions had been made about the studio's next project, but that the premise behind inFamous is rich and can lead to future stories.

Speaking with IGN, Fox says: "What the next game is? Who knows. I certainly think Infamous is a great franchise for more games because it's just about an everyday guy that gets powers and decides if he wants to use them for good or evil, and that's a lot of stories, you know? That's somebody young or old, male or female, in any country in the world. It'd work."

Fox went on to talk about DLC plans, confirming that development on DLC is happening but falling short of saying exactly what it is:

"Sucker Punch is hard at work on more Second Son content and I can't wait for people to play it. It's got a lot of the things that I'd like to have seen in this game and now we get to do them, now that we have total mastery over our tools and time, it'll be great. I can't you the details of the content just yet, though."

inFamous: Second Son releases in North America on March 21st exclusively on PlayStation 4.